Happy December, everybody! Though technically the Christmas shopping season started a little over a week ago during Black Friday, I'm sure many of you are like me and probably still have quite a bit of shopping to do this holiday season for your loved ones, and potentially even treating yourself to something a little special too. So, to kick off my annual December #BLOGMAS posts, I decided to partner with my long time sponsor SheIn, along with a handful of my other sponsors, featuring some ongoing holiday steals and deals that everyone can jump on right now! So let's get to some yuletide deals, shall we?
Makeup & Accessories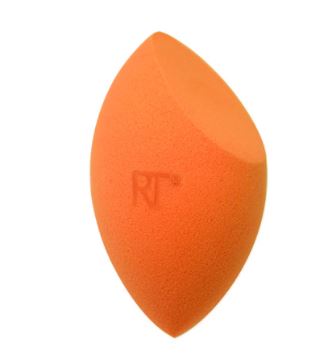 Though not every girl is totally into beauty and makeup products (myself included in that category), I think it is safe to say most of us like to have at least a minimal supply of it for some occasions. I also think it is a safe bet to assume that during this time of year many of us ladies (beauty experts and all) are probably getting ready to clean out our makeup boxes for the year and make room for some new goodies. And if it's new goodies you're looking for, look no further because many of my cosmetic sponsors are having huge ongoing sales all throughout December and they'll be sure to give you bang for your buck! These include, but are not limited to, bareMinerals (who I recently did a post on their new product which you can check out here!), BH Cosmetics, SheIn, and Light In The Box.
Items Left to Right: bareMinerals BarePro foundation, BH Cosmetics 42 Color Eye Shadow Palette, BH Cosmetics Matte Lipstick, Real Techniques Miracle Sponge, SheIn Brush Set, Light In The Box 32 Brush Set.
Athleisure Apparel
As we all know, Athleisure is a trend that began popping up early this year and my friends, I think it is here to stay, at the very least, through 2018. And though many of these outfits make for some killer styling, they can also double for gym wear on the go (yeah, I know, duh). But this is great because while you are looking great on the go, you can also gear up for a healthier you for the new year, and maybe get a jump start on some New Year's resolutions. Not to mention, Athleisure gear is totally comfy which makes it a great gift choice for any of the girls on your gift list!
Items Left to Right: Sports Bra, WTF Graphic Tee, Cat Graphic Tank Top, Red and Black Leggings, Strappy Leggings.
Sweaters & Such
Though I can't speak for all of the regions of the country (to my south and south west readers, I totally eyeing you with envy),I know here in the 'Burgh it sure gets cold this time of year and will stay frigid until about mid to late March. So, pretty much from now until my third blogiversary, I will be picking up sweaters left and right because I just can't stand to be cold. And of course, for my fellow north eastern readers, sweaters are most definitely a style staple for the winter season, because aside from keeping us nice and toasty, they are also versatile and can be worn in so many different ways.
Items Left to Right: Charcoal Sweater, Wink Graphic Sweatshirt, Color Block Sweater, I Am Freaking Cold Sweatshirt, Olive Green Sweater.
Holiday Party Attire
Of course it wouldn't be the holiday season without holiday parties, and holiday parties also mean the perfect opportunity to dress up! And though designer party dresses tend to be a bit pricey, luckily many of my sponsors who sell them have their prices way down for the holiday shopping season meaning you can get the perfect dress for your company Christmas party without having to completely empty your wallet. So, you're saving money while looking like a million bucks, total win right?
Items Left to Right: Red Sequined Dress, Green Frilled Dress (you can see how I styled it here), White Cape Dress, Navy Lace Dress, High-low Red Dress.
Boots
Last but not least, who couldn't use a new pair boots for the winter season? Whether you need something serviceable for trekking around campus or if you're just looking for some cute new booties to style, my sponsors got you covered with these awesome choices and then some! So treat yourself (or your friends) by giving the gift of warm feet this year.
Items Left to Right: Black and Brown Fur Boot, Knee High Boot, Stiletto Bootie, Combat Boot.
What are some steals and deals that you've found so far this holiday season? Let's chat about it in the comments below or you can tweet me about it at @StarkRavingChic. And be sure to follow me on Instagram at @StarkRavingChic to stay updated on all the #BLOGMAS fun this holiday season as well as my regular posts. Later, babes.
Xx, Bree
P.S. In case you haven't heard, I am now a proud member of rewardStyle and LIKEtoKNOW.it! Meaning you can shop straight from my Instagram feed when you click here or here. Don't know what LIKEtoKNOW.it is all about? Learn more, here!